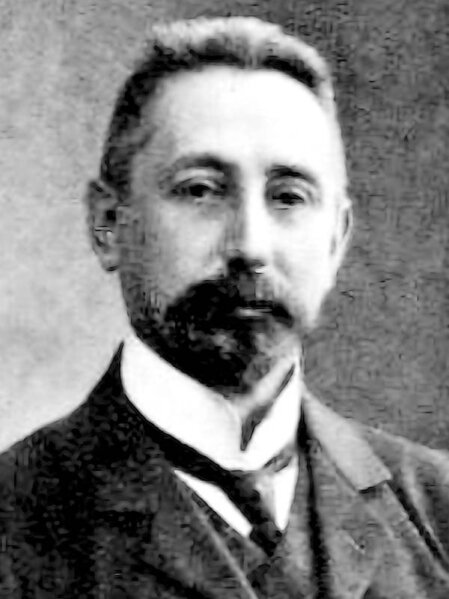 Carl Quistgaard Muusmann (født 9. juni 1863 i Slesvig By – død 11. juni 1936 i København) var en dansk forfatter, journalist, redaktør og oversætter.
Hans mange romaner og noveller har ofte en virkelighedsbaggrund, som han henter fra sin journalistvirksomhed og sine to største interesser, Frankrigs nyere historie og artistlivet i cirkusverdenen og ved filmen. Ud over romanerne og journalistikken skrev han et trebindsværk om Københavns forlystelsesliv fra 1880'erne og frem, samt Københavnsk Cirkusliv gennem 100 år. Blandt hans oversættelser kan især fremhæves den stadig gængse danske standardudgave af Alexandre Dumas' tre romaner om de tre musketerer og d'Artagnans bedrifter.
Muusmann blev student fra Roskilde Universitet i 1882, studerede jura, men valgte fremfor juraen at blive journalist, først ved Avisen (1884-96), Vort Land (1896-1919) og derefter til sin død ved Nationaltidende/Dagens Nyheder og Berlingske Tidende. I 1933 blev han Ridder af Dannebrog.
Om hans romaner skriver et gammelt leksikon, at han "med let hånd underholdt et stort publikum", og sandt er det, at fantasien ikke manglede, når han skrev sine romaner – somme tider så meget, at man kunne mistænke ham for at mangle selvkritik, som fx. romanen Europas Øgle, hvori han redder verden fra hasardspillets grumme klør ved at bombe casinoet i Monte Carlo – titlens Øgle – sønder og sammen ved hjælp af en zeppeliner, og bygger et sanatorium på ruinerne!
ISBN 978-87-7979-255-5

En ung mand optages i anarkistbevægelsen og får til opgave at begå et mord på en højtstående embedsmand.
ISBN 978-87-7979-190-9

Otte fortællinger: Beridernes konge – Sherlock Holmes på Marienlyst – Brillantdronningen – Dødsattesten – Primadonna-nykker – Den lille generalinde – Det blå kostume – Øjnene.

Illustreret af Carsten Ravn.
ISBN 978-87-7979-330-9

Roman om bondedrengen Jens Falk, hvis "kunstneriske anlæg" skaffer ham protektion og uddannelse, men hvis talent ikke står mål med omverdenens forventninger.
ISBN 978-87-7979-204-3

Indhold: Bøddelen i rådhuskælderen – Kongens nåde – Barry – Havannacigaren – Det lille hundemenneske – Mordbrænderen – Den nedstyrtede turist – Rådhusklokkerne
ISBN 978-87-7979-173-2

Straffefange nr. 113 mener, at han er uskyldig dømt, og da en medfange bliver løsladt, opsøger han nr. 113's hustru og forsøger at finde sandheden om 113.
ISBN 978-87-7979-389-7

Fortælling fra Danmarks gamle tropekoloni St. Thomas.
ISBN 978-87-7979-904-2

Forfatteren besøger en i datiden kendt forhørsdommer, Frederik Kattrup, som har en teori om seriemorderen Jack the Rippers identitet.
ISBN 978-87-7979-222-7

Roman om en barnemorderskes oplevelser i det gamle Kvindefængsel på Christianshavn.
ISBN 978-87-7979-493-1

Muusmanns første kriminalroman om ildspåsættelse og forsikringssvig og om offentlige embedsmænd, hvis undersøgelser er enten for grundige eller for overfladiske.
ISBN 978-87-7979-414-6

Roman om godsejersønnen Holger og hans forelskelse i cirkus-ryttersken Virginie med den dominerende fader.