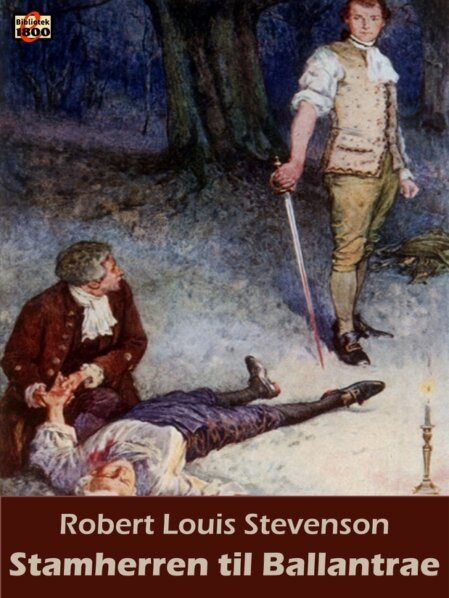 Robert Louis Stevenson: Stamherren til Ballantrae

I efteråret 1745 går Charles Stuart i land på Skotlands kyster med det formål at styrte Englands konge George II. På slottet Durrisdeer sidder den gamle lord Durie og hans to sønner - den hidsige og stædige James (titlens stamherre) og den mere afdæmpede og praktisk indstillede yngre broder Henry - som er noget i tvivl om, hvem der vinder, og hvem det derfor vil være mest fordelagtigt i længden at holde sig til. De ender med den tilsyneladende salomoniske løsning, at den ene søn skal tilslutte sig "Bonnie Prince Charlie" og hans invasionshær, mens den anden og faderen bliver hjemme på Durrisdeer og erklærer sig for George II.
Men i stedet for at sikre familien uanset krigens udfald skaber denne løsning et livslangt fjendskab mellem de to brødre, et eventyrligt og omskifteligt liv for stamherren, og i sidste ende slægtens undergang.
Pris: 45.–
---
ISBN 978-87-7979-721-5– Format: epub 3 – Tilgængelig fra 04. januar 2021.