Peter Frederik Rist (7. juli 1844 i København – 25. juni 1926 i København) var en dansk forfatter, militærhistoriker, redaktør og officer. Hans skønlitterære produktion er præget af hans militære baggrund – hans debut og største succes, En rekrut fra -64, som udkom anonymt i 1889, byggede på oplevelser fra hans deltagelse i den dansk-tyske krig i 1864, og de fleste af hans skønlitterære værker bygger på hans militære og historiske viden. Hans sidste skønlitterære værk var Lasse Månsson fra Skåne fra 1903, hvor krigen med Sverige i 1658-59 danner baggrund for en smuk, men tragisk kærlighedshistorie.
På det militære gebet kulminerede hans karriere med udnævnelsen i 1893 til chef for 15. bataljon med basis på Kastellet i København, og da han afgik fra hæren i 1904 var det med rang af oberst.
Efter militærtiden fortsatte han sin litterære løbebane både som forfatter af historiske værker og som redaktør, ikke mindst – sammen med den noget yngre historiker Julius Clausen – som redaktør af den stor samling af erindringsbøger Memoirer og Breve (1905-1927) for Gyldendal. Han oversatte desuden en lang række af den svenske forfatter Verner von Heidenstams fortællinger om Karl XII og hans tid.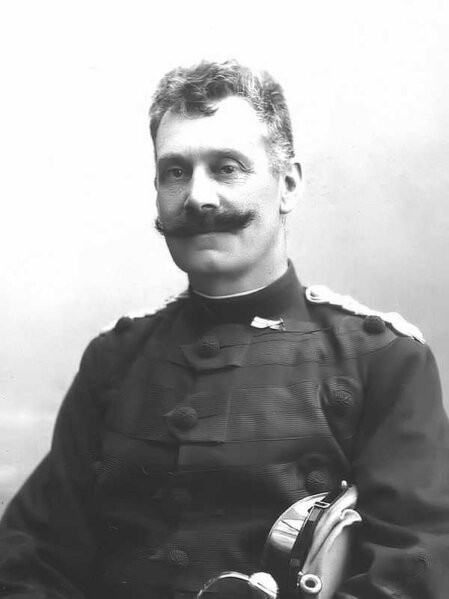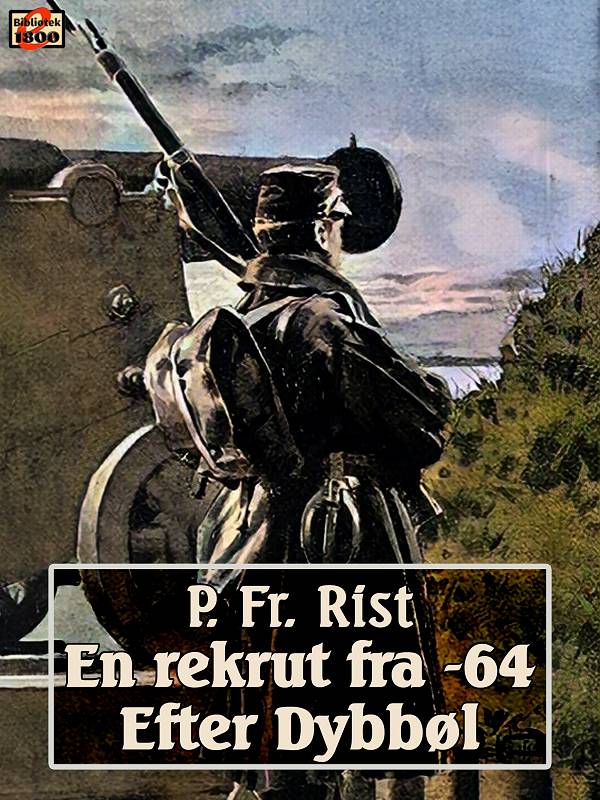 ISBN 978-87-7979-899-1

To romaner om Danmarks lidet gloriøse krig mod det tyske forbund i 1864.
ISBN 978-87-7979-952-3

En lille roman om en dreng og hans lovlig entreprenante moder, samt fortællingerne Ungt blod – En barnefader – Kvartalsdrankeren – Kvægpest – Munken går i enge.
ISBN 978-87-7979-884-3

En svensk soldat efterladers såret i en landsby på Lolland under svenskekrigene i 1658-59, og forelsker sig i sin "vært"s datter. De er lykkelige sammen – men kun for en tid.
ISBN 978-87-7979-928-8

En pastiche udformet som en ung mands – page ved Christian VIs og Frederik Vs hoffer – breve til hjemmet fra hans 15. til hans 25. år. – Illustreret af Marianne Høst og P. S. Krøyer.
ISBN 978-87-7979-544-0

En bataljon soldater skal på marchtur fra Roskilde til Frederiksværk. Det er rammehistorien i denne fortælling, men den forsvinder ret hurtigt i baggrunden til fordel for forfatterens meget personlige beskrivelse af sagn og seværdigheder fra egnene på begge sider af Roskilde Fjord.
ISBN 978-87-7979-318-7

Seks fortællinger fra soldaterlivet i 1800-tallet: Ved de lette dragoner i Itzehoe – Af en Officersfrues Papirer – Den gamle kaptajn – På kasernen – Lille Jens – Anette.
ISBN 978-87-7979-543-3

To en-akts skuespil, om den fattigfine departementschef, som har svært ved at accepteres sønnens ægteskabsplaner, og om den gamle kaptajn, hvis datter giftede sig med enn officer i fjendens hær.
ISBN 978-87-7979-386-6

To små skildringer af en dansk soldats deltagelse i de slesvigske krige i form af uddrag af hans breve til en norsk ven.
ISBN 978-87-7979-542-6

Seks fortællinger: Det vilde stod – Juleaften i Kjøbenhavn 1771 - en pastiche – En lille hornblæser – Fedja Jarrowitch – Typer – Mesusa.