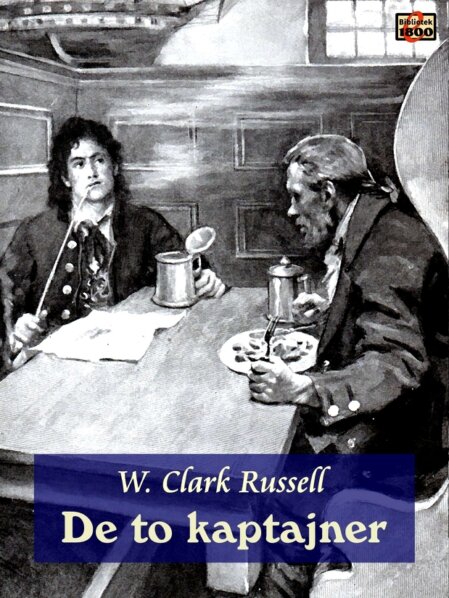 William Clark Russell: De to kaptajner
De to fallerede handelsflådekaptajner Richard Pope og Jonathan Crystal slår sig omkring 1820 sammen om at købe et lille skib og hyre en samling banditter for at drage ud på sørøvertogt.
Efterhånden som turen skrider frem, kan Crystal i stadig mindre grad acceptere Popes rå og samvittighedsløse adfærd. Da de opbringer et skib på vej fra Vestindien til London, der blandt passagererne har Crystals smukke kusine, Laura, ombord, forelsker Pope sig dybt og hjælpeløst i hende og beholder hende om bord, mens resten af vestindiefarerens besætning og passagerer sættes i drift. Forholdet mellem de to kaptajner bliver stadig mere afkølet, indtil den uundgåelige konfrontation indtræffer.
Uforkortet oversættelse.
2. på ny gennemgåede og opdaterede udgave.
Pris: Gratis til personlig, ikke-kommerciel brug.
---
ISBN 978-87-7979-776-5 – Format: epub 3 – Tilgængelig fra 26. marts 2022.